The United States League of Tea Growers had it's founding meeting on June 8, 2013 in Las Vegas, Nevada at the World Tea Expo. The meeting was attended by several tea growers and many influential people in the tea industry. Nigel Melican and Jason McDonald headed up the meeting in hopes to get a group together for:
Building up plant husbandry knowledge
Developing best practice processing know-how
Developing appropriate automation
Product and process innovation
Trials related to US conditions
Access to cultivars specific to US requirements
Generic promotion of US grown teas
Collaboration and information sharing
Access to information resources
Development and promotion of agritourism
All of these things are sure to excite even the novice tea enthusiast. The competition is building around the world as more countries are beginning to experiment with tea production with the UK, New Zealand, and Australia being the most notable. If you are a tea grower in the United States and you would like more information on the United States League of Tea Growers, here are a few ways you can reach the group until the website is launched: LinkedIn / Facebook / Twitter or sign up for the mailing list here.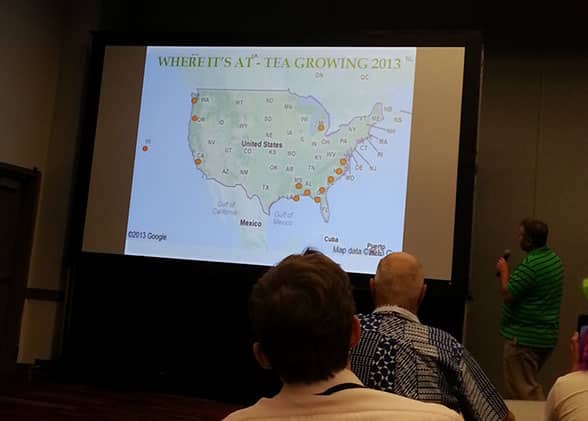 The meeting begins with many influential tea professionals in attendance.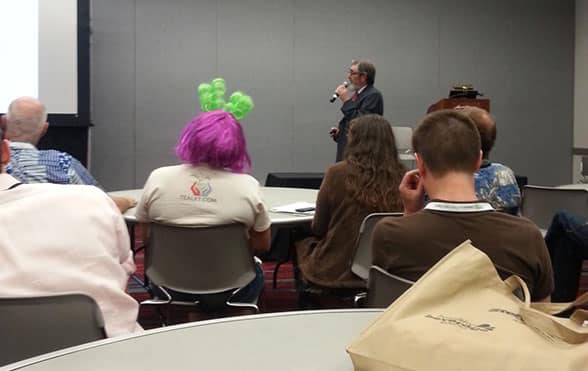 Jason McDonald of FiLoLi tea farm in Mississippi kicks off the meeting with a map of where tea is currently being grown in America.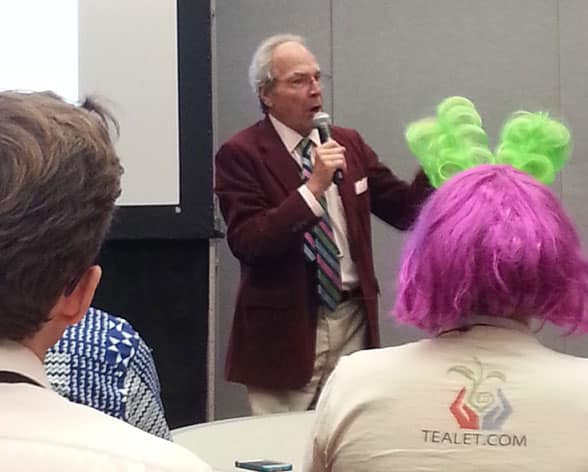 Nigel Melican of TeaCraft explains the viability of growing tea in the United States.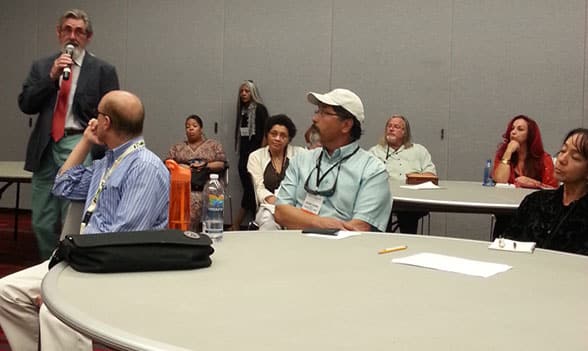 James Norwood Pratt tells us that "The time is now."
In this photo: Nigel Melican (speaking), Richard Sakuma (tea farmer, WA), Bill Hall (tea farmer, SC), Eva Lee (tea farmer, HI).
Video from the meeting:
The slide-deck from the founding meeting: