Rooibos is a tisane made from the oxidized leaves of the Aspalathus linearus plant. The plant is native to South Africa and rooibos production is protected by a Geographical Indication. The Geographical Indication states that rooibos must come from the Western Cape's Cederberg region in a 20,000 square kilometer production area.
Rooibos is a hardy dry land crop and is grown without irrigation, thus crop yield is directly correlated to rainfall amounts. The plant's main survival mechanism during extended periods of drought is it's large tap root that can reach down 3m into the soil. South Africa is currently seeing a drought the likes of which have not been seen in 23 years and some say that the rooibos supply is in grave danger.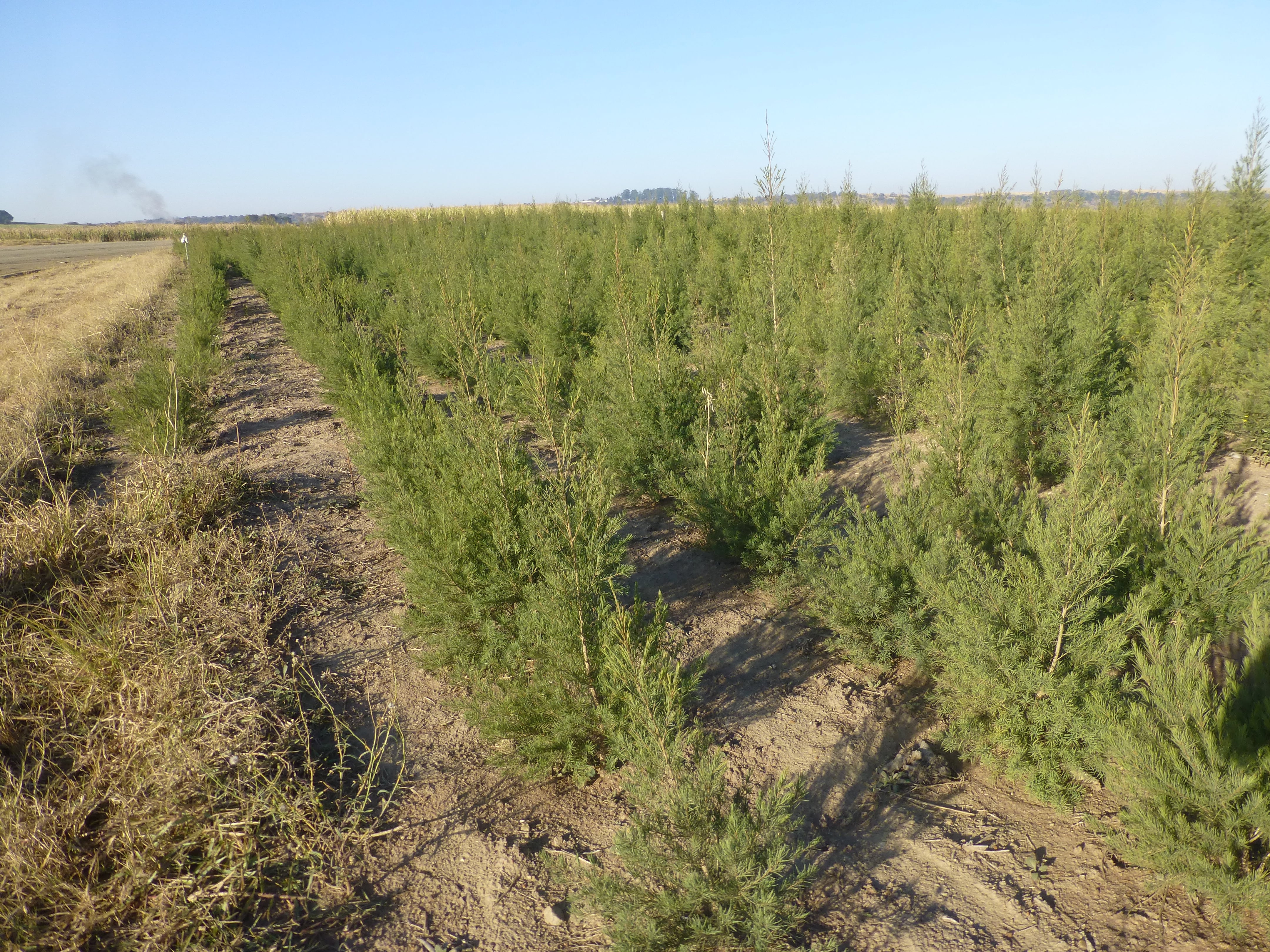 I spoke with Suzanne Herbst of the South African Rooibos Council and Richard Bowsher, owner of Klipopmekaar– one of the largest growers of Rooibos to find out just how serious this drought is and what affects may be felt in the West.
Suzanne Herbst confirmed that the drought is resulting in much smaller yields, and said that farmers are "minimizing tillage in order to preserve moisture in the soil." Herbst also said that much of the Cederberg region received little or no rainfall during the planting months of July and August and quoted Rooibos expert Dr. Rhoda Malgas, a researcher at the Department of Conservation at the University of Stellenbosch in South Africa: "Climate change is likely to have a negative impact on those exports because of the plant's geographic limitation, but also because there exists only one species of Rooibos. If it gets wiped out, that's it," warned Malgas. One option to save South Africa's Rooibos plant is to conserve the wild Rooibos plant, Malgas believes, which has been growing naturally in the Suid Bokkeveld for centuries. Wild Rooibos is hardier and more heat resistant than its cultivated cousin, with a more elaborate root system that can survive less rainfall. "It would be wise to start building seed banks. If you conserve wild Rooibos, you can conserve the genetic material from which the cultivated Rooibos tea is derived," the scientist suggests.
Richard Bowsher also confirmed that the drought is resulting in much smaller yields, and added: ""One has to distinguish between farm gate prices and market prices. There are differences between the two (and the forces driving their respective cyclical patterns). As both a rooibos farmer and an international rooibos beverage brand owner, I can confirm that rooibos is currently in short supply and will most likely remain in short supply for the near future. This is due to two primary factors. Firstly, farm gates prices have been below the actual cost of production in the recent past, while global market demand remained somewhat steady. As a result of farmers having received below-production-cost prices for their rooibos, production had fallen below demand and stored reserves had to fill the supply gap in the last few years. The farm gate pricing issue has been exacerbated by a two year drought (most likely correlated to El Nino). Our farm has received about 190 mm rain this calendar year 2016, and our annual average is about 300 mm. Rooibos is a drought-resistant dry land crop but nevertheless yield is correlated with rainfall. Of course some growing regions (and farming practices) are better suited to dealing with drought than others. In summary, I am confident farm gate prices will rise and market prices will rise in the near term; and within a few years production will catch-up or even exceed market demand thus creating a downward pricing cycle. Pretty much like most commodities. That being said, foreign (i.e. non South African) purchasers of rooibos will most likely to some extent be sheltered from the price increases as the South African Rand has depreciated considerably against the US dollar and Euro."
From these accounts, it seems far-fetched that consumers in the West will be affected by the full brunt of a predicted 90% increase in rooibos prices. The blow will likely be softened by multiple layers of the market before it reaches retail, especially as the South African Rand has depreciated. So, while there is a great shortage in production due to the historic drought, the Rooibos industry is far from being destroyed.
Thanks to Suzanne Herbst, Senior Consultant at the South African Rooibos Council and Richard Bowsher, Owner/Farmer of Klipopmekaar Organic Rooibos Farm for providing the answers to many of my questions regarding rooibos production and the drought. Also thanks to Winfried Bruenken for the featured image, and Wikimedia Commons user Amada44 for the Aspalathus linearis field shot.