For many of us, thoughts of Australia conjure up images of the Sydney Opera House, its world famous harbor and bridge, Bondi Beach or a sunburnt outback with a few kangaroos. Some may have memories of a trip down under, a holiday filled with diversity, sun and sand or maybe you came to study at one of Australia's many world class universities. For many it's the trip of a lifetime, and certainly if you're like me, a life changing trip!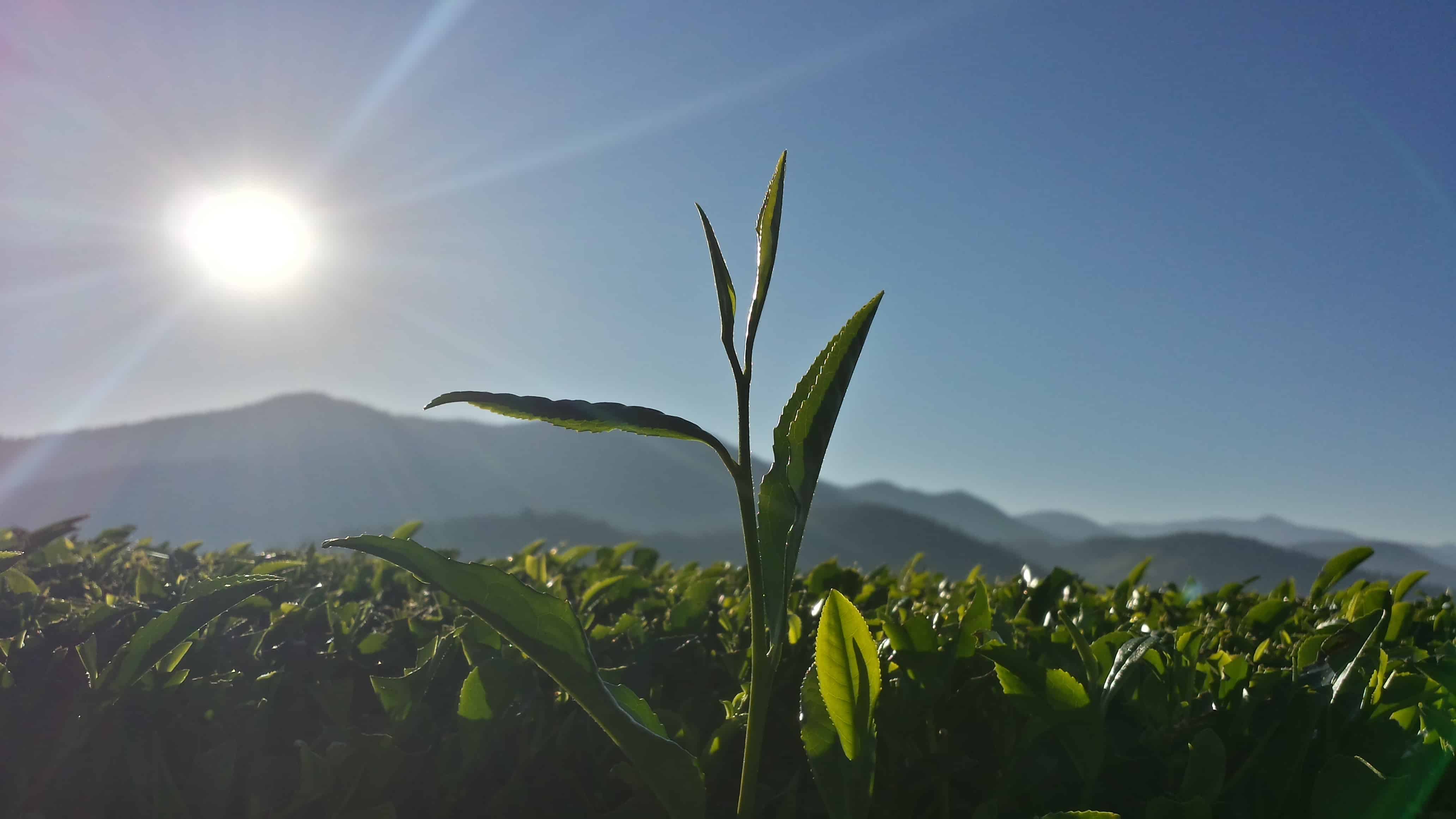 But very few remember images of lush green and immaculately manicured tea bushes when thinking about Australia, surely that's more in line with thoughts of Japan. Yes, that's correct, tea bushes in Australia and just like the fledgling Australian wine industry of the 1980's, growers of Camellia sinensis are popping up all along the eastern seaboard. From Tasmania with the most southerly tea garden in the world, to northern Queensland and its World Heritage Daintree Rainforest, where tea is produced almost touching the Great Barrier Reef.
Possibly one of the great success stories of the Australian tea industries, has been a collaboration between the two governments of Australia and Japan. Back in 1993 Japanese scientists were dispatched to many parts of the world, with the directive of finding suitable agricultural land for the production of Japanese varieties of Camellia sinensis. One such country visited was Australia, where research was conducted in Western Australia, Tasmania and Victoria. It was Victoria that would prove to be the most successful candidate with its unique climate, terroir and a group of farmers who were interested. Through AgriVictoria, a state government run agricultural office, discussions commenced and soon a selection of Victorian farmers from the Victorian Alpine Region were off to Japan. This initial exploratory visit to the famous tea gardens of Japan, created great interest in the then tobacco farmers who were looking for a new crop.
After settling incredibly stringent agreements, the first plants were brought into Australia through AQIS (Australian Quarantine Inspection Service) and planting began in 2001. The Japanese tea company Ito En had committed to building and operating a tea factory at Wangaratta near the Victorian Alpine Region. The two main strains of the Camellia sinensis plant chosen for the experiment in Australia were Sayama Kaori and Yabukita, with a few farms using a third strain Okuhi Kaori, a hybrid of Yabukita.
In 2004, initial picking commenced and the leaves travelled to the Ito En factory for processing. At this early stage, large quantities of leaf had to be discarded, due to oxidization of leaf during the journey to the factory. Soon Australian ingenuity swung into action and the development of an alloy temperature controlled container quickly resolved this problem. These containers, a first, to successfully resolve this age old problem. Showed that the new world tea production was going to be similar in many ways to the development of new world wine production. Taking the best from traditional cultivation but by adding in a pinch of ingenuity, design and development to produce their teas.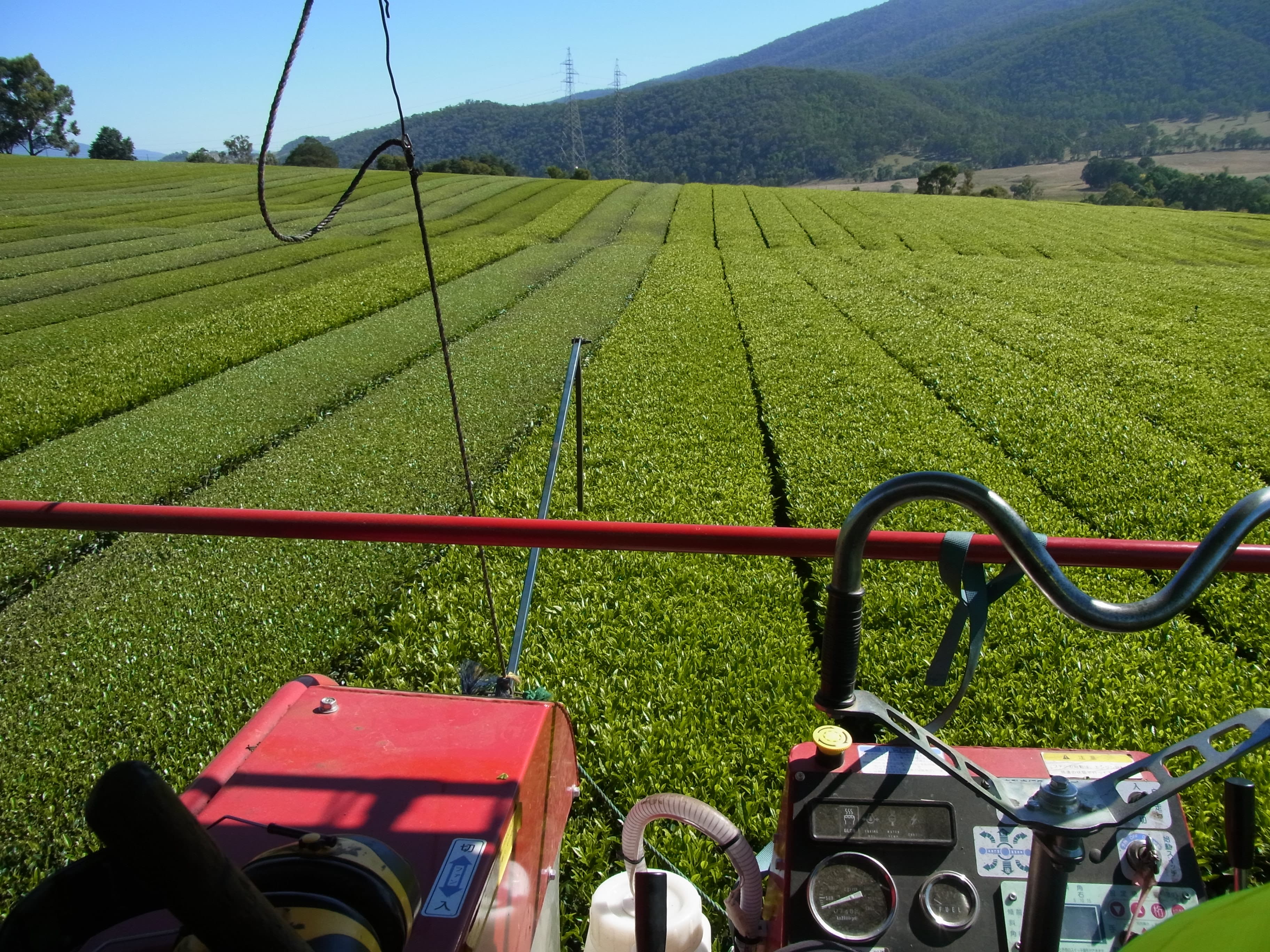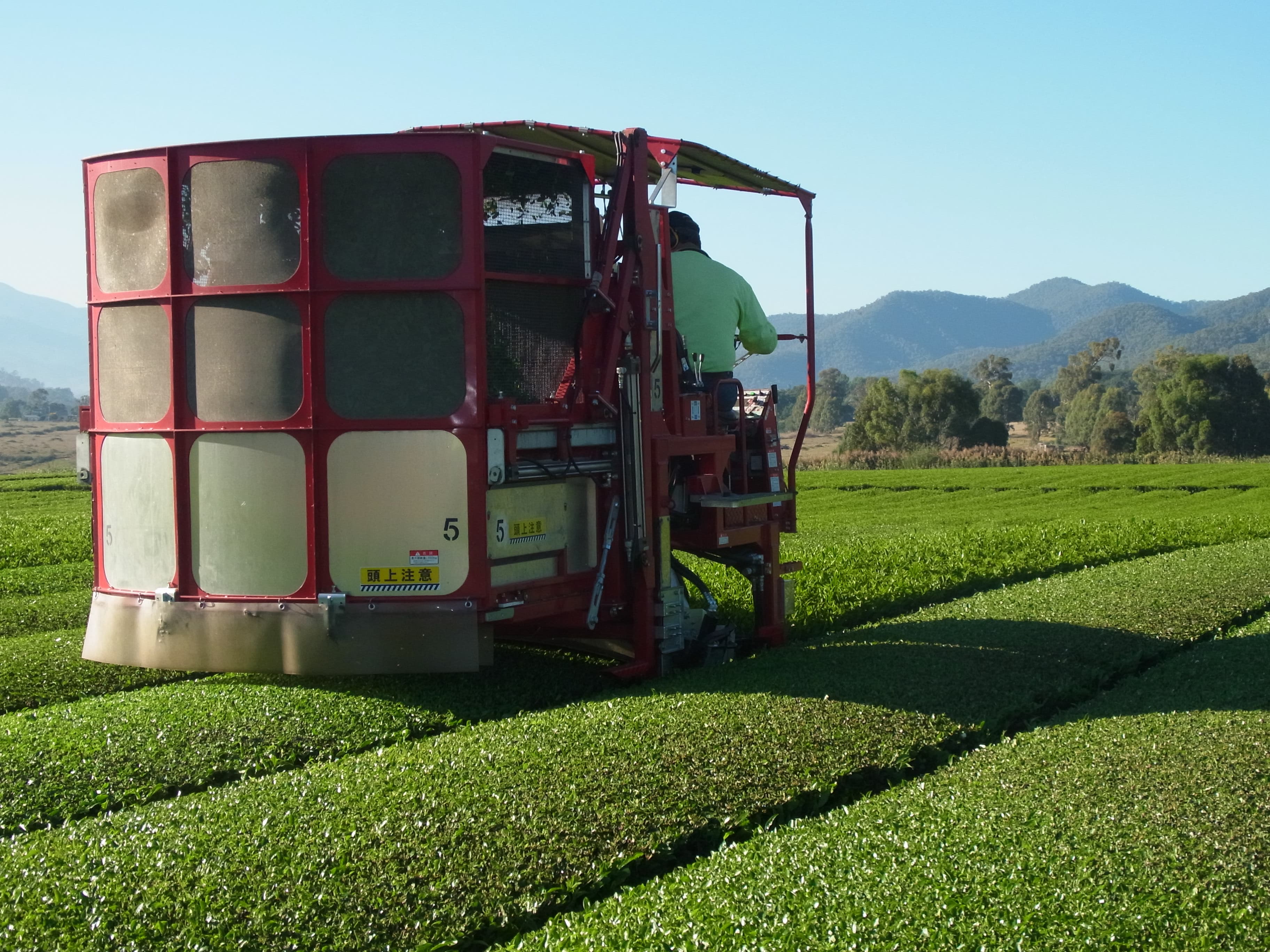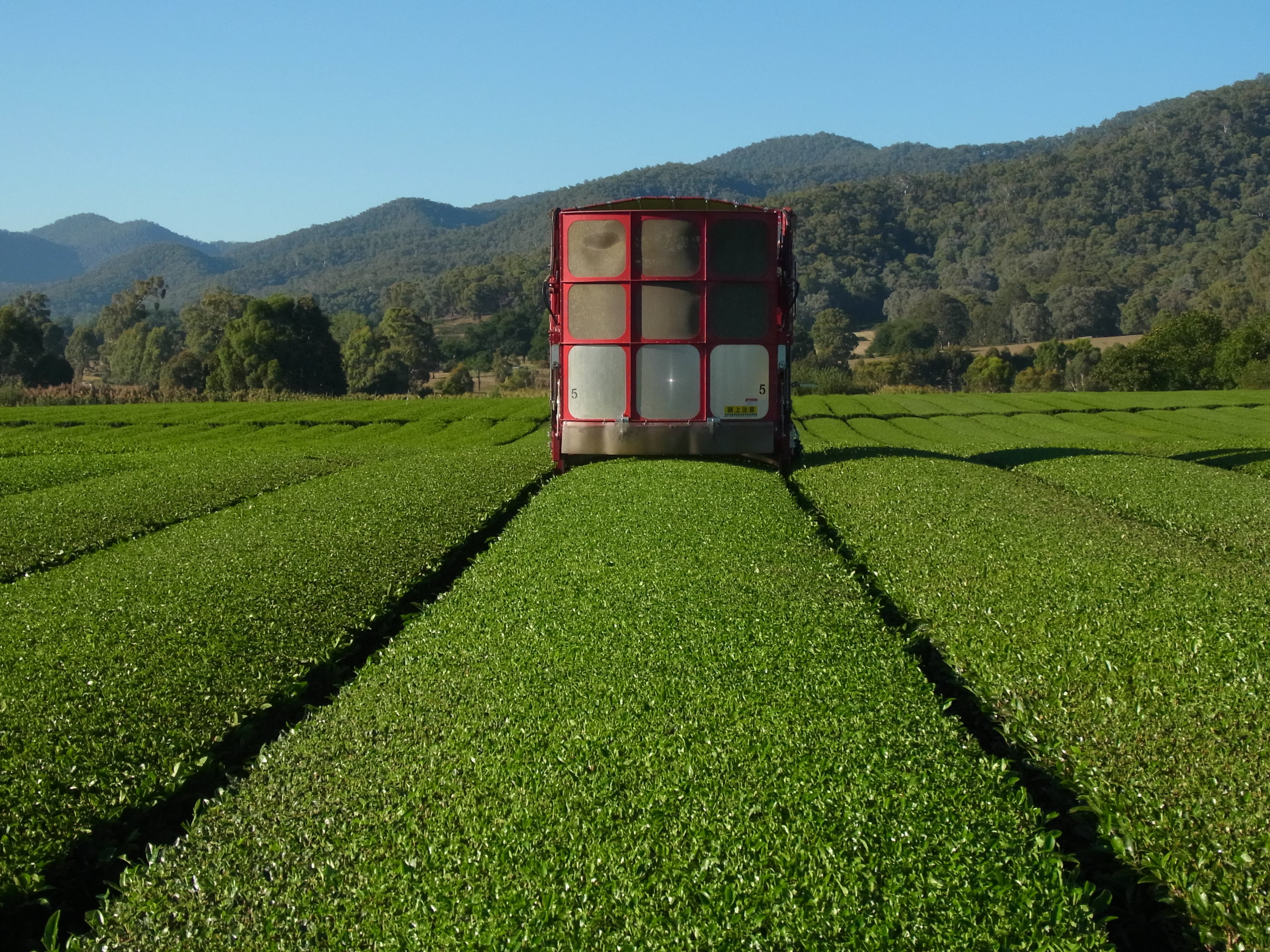 At the end of February 2016 George Barel, a tea farmer in the Kiewa Valley and good friend of mine, arranged a visit for me to follow the leaf from it's picking early in the morning, through the factory process to the end product of Australian green tea leaves. The rising sun kissed the immaculately manicured rows of George's tea bushes and dispersed the last of the morning mists. Once the moisture levels on the leaves were acceptable to George, he climbed aboard his mechanical harvester. This high riding machine which rolls gracefully over the rows of plants, operates like a large pair of barbers clippers at the front and a vacuum sucking up the leaves towards the rear. Watching George trim these incredibly green bushes, reminded me of so many US Marine movies, where the new recruits are receiving a military hair cut!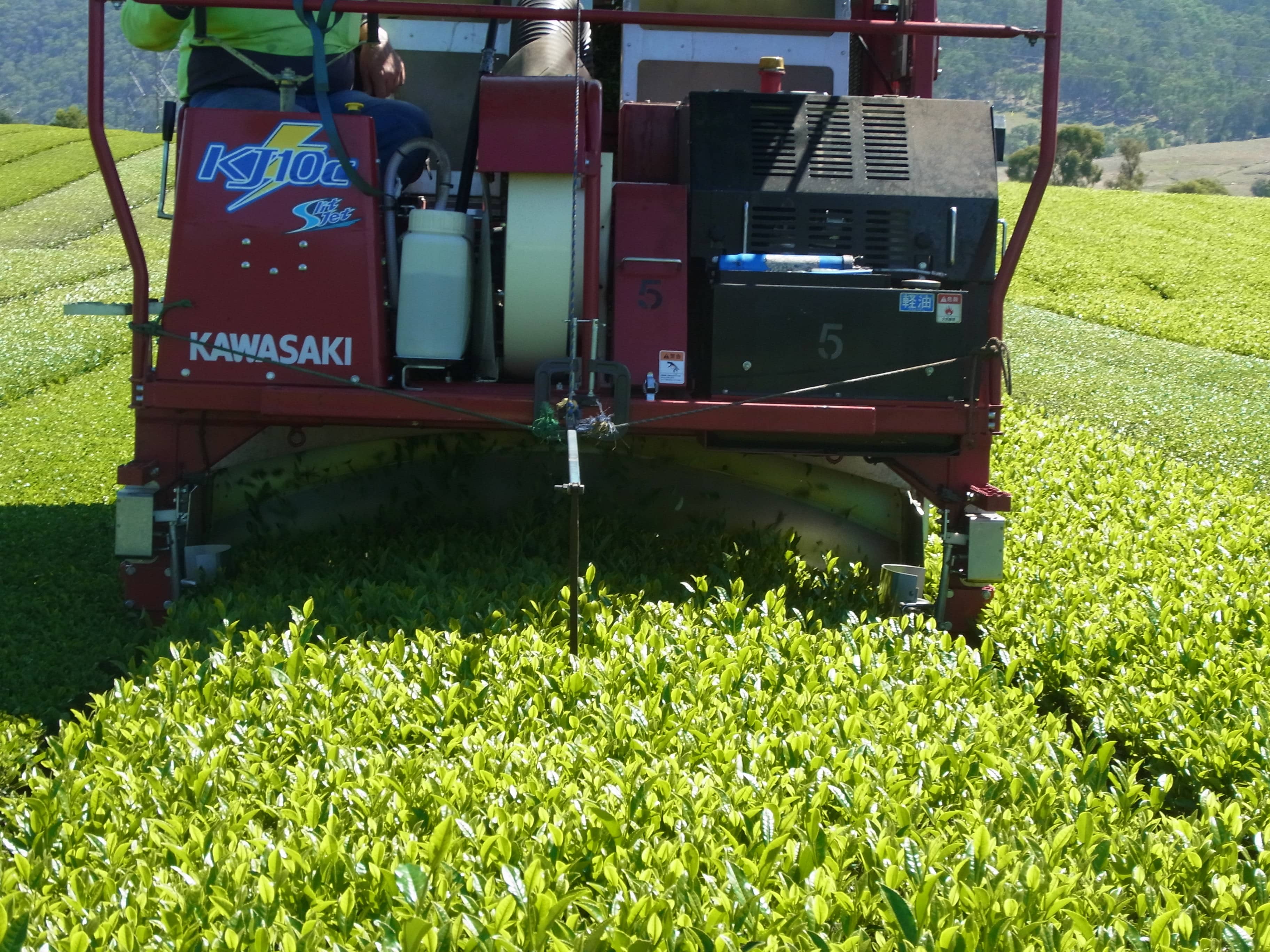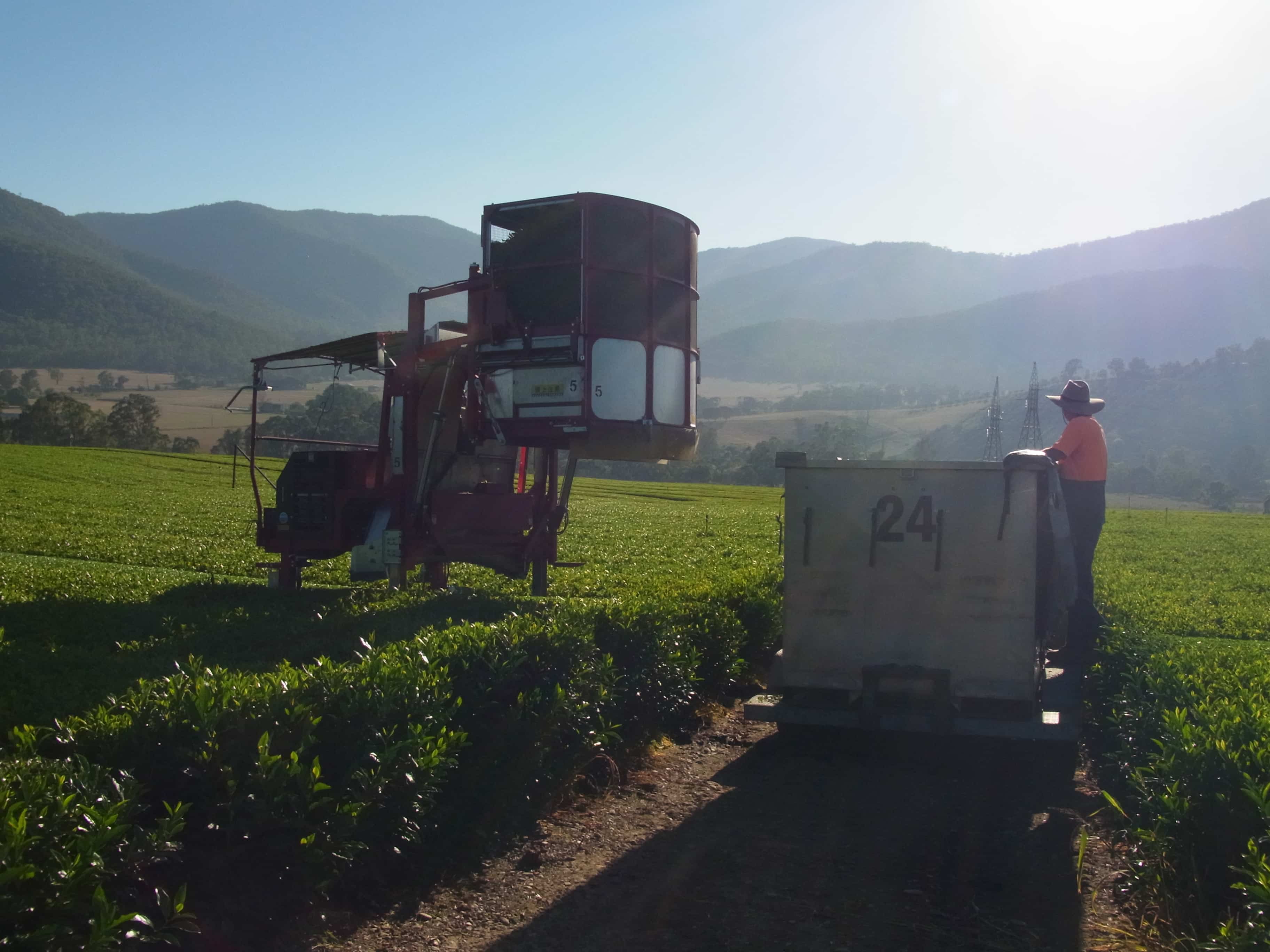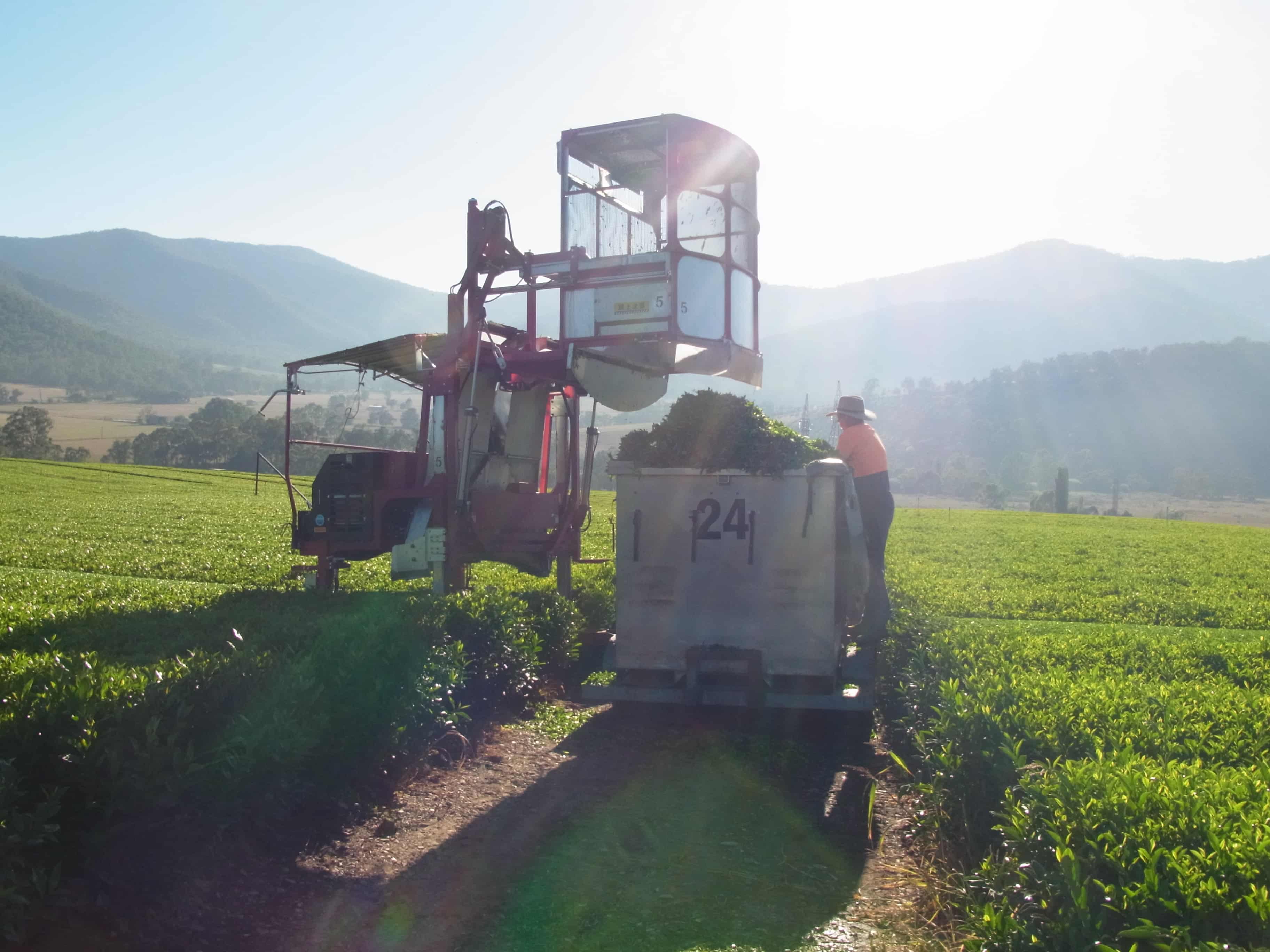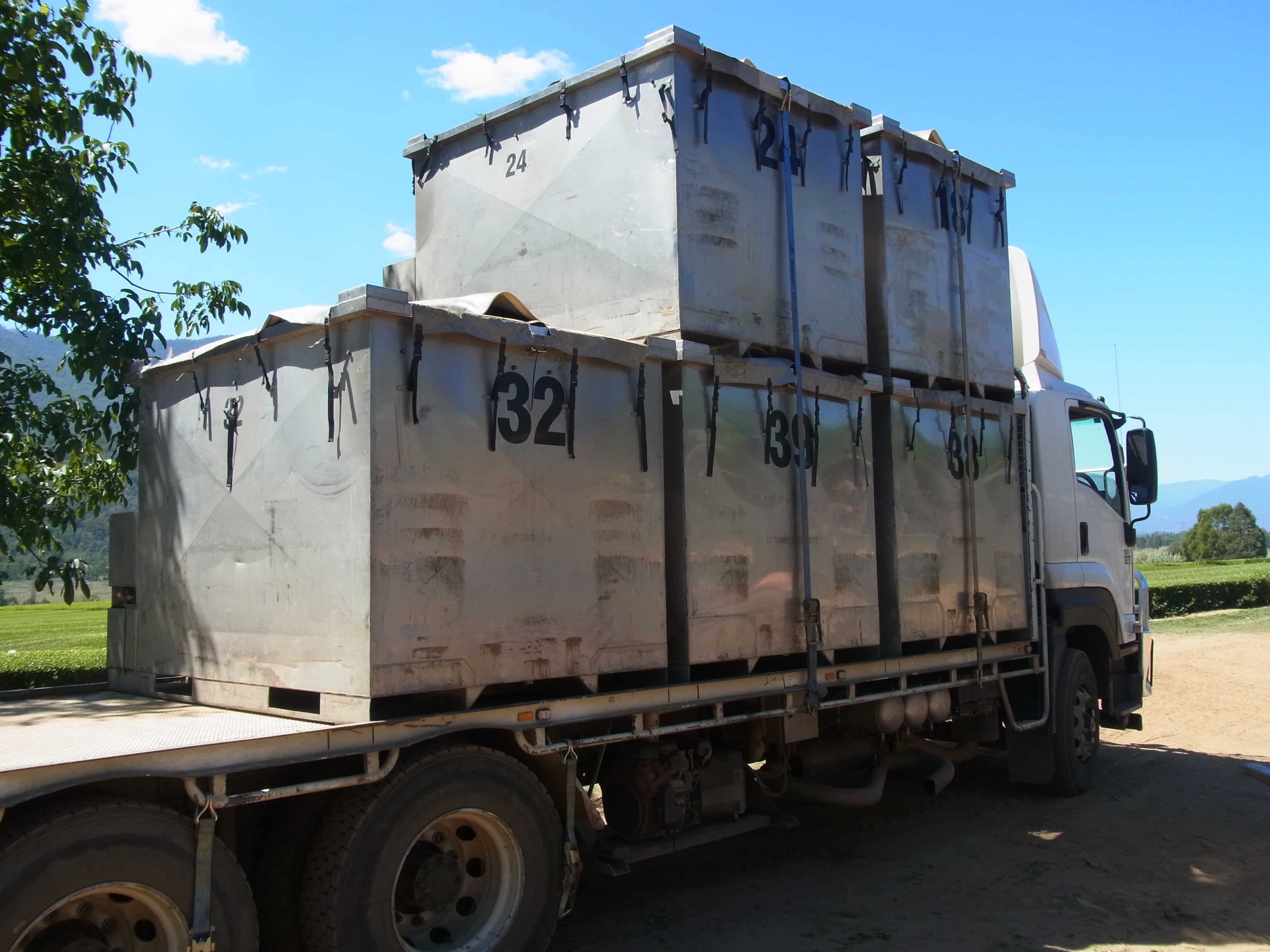 Once the hopper at the rear of his harvester was full, George placed it over one of the large alloy containers, which had been strategically placed by his harvesting colleague, Lee. The two men worked the morning in complete harmony until it was time for a great Aussie tradition – "Smoko". Smoko is a mid-morning break, when a cup of tea usually accompanied by a slice of cake or snack and as the name portrays, a cigarette is enjoyed. Our Smoko was made up of a cup of green tea grown on these very plants and a delicious slice of homemade crumbly tea cake made by Georges wife, Antoinette. Perfect!
Soon the rows of plants had been once again picked and manicured for another year, this was the autumn pick and the final for this tea picking season. The plants will now rest and hibernate throughout the cold Alpine winter when temperatures can drop as low as -7 degrees Celsius. These well-loved plants are protected from damaging frosts by a warm water sprinkler system that doubles up as a method of irrigation in summer.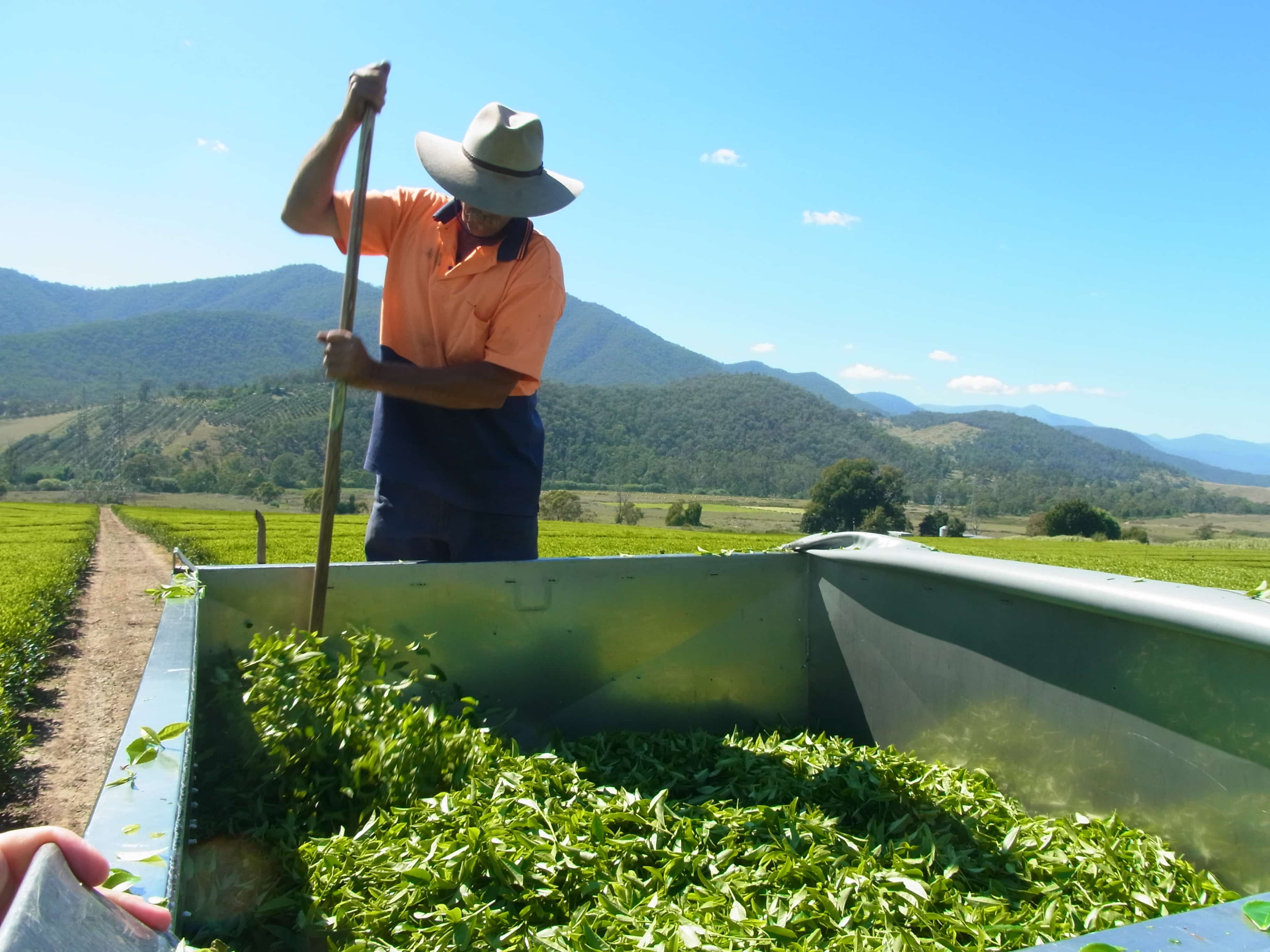 The large alloy containers which have been filled to the brim with lush green stems and precious leaves, are cooled to perfection, even though the midday temperature has reach into the low 30s Celsius. The forklift hauls the containers two high on to the truck and once loaded, this cargo of lush vegetation is transported to Wangaratta.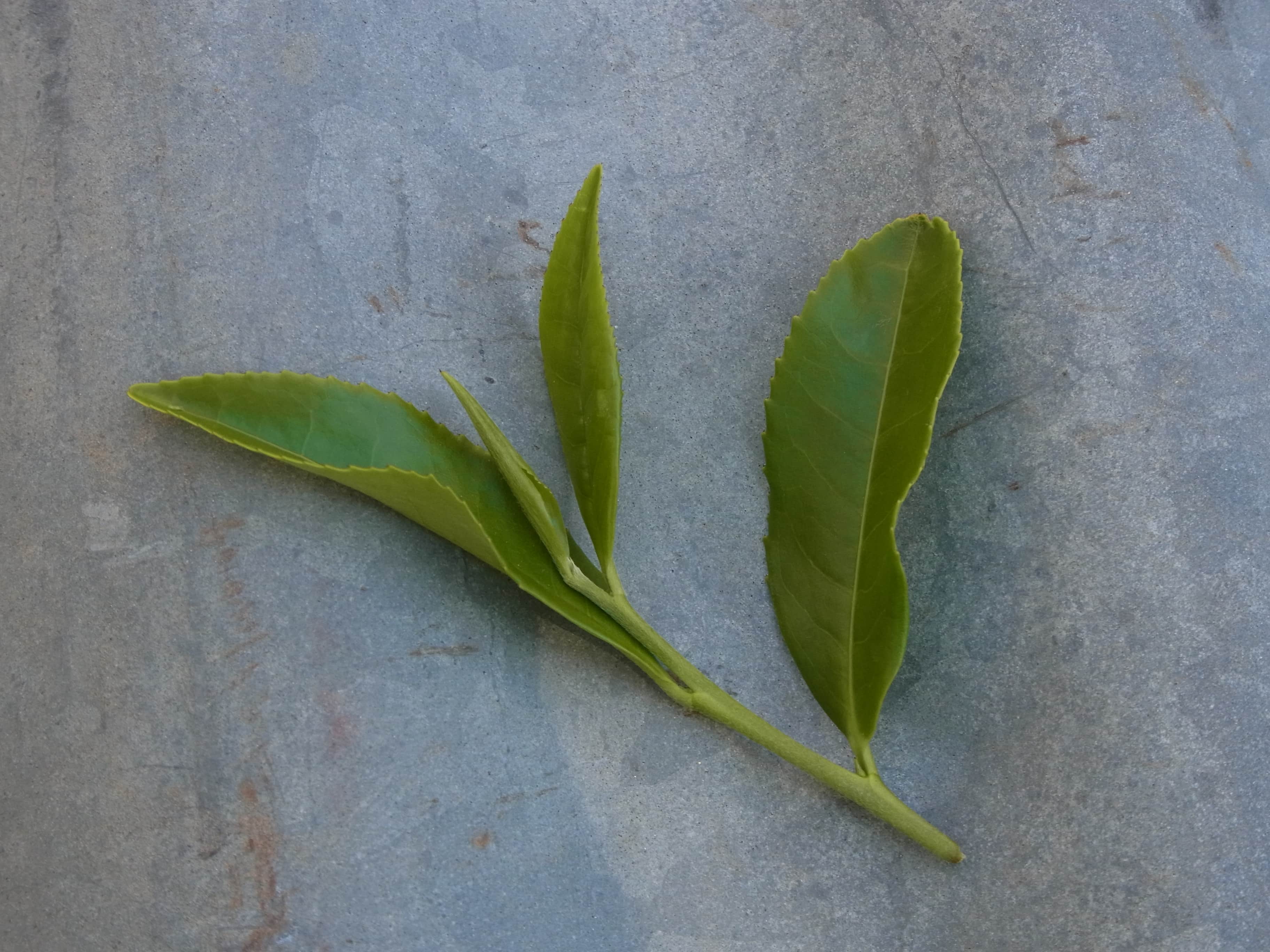 By 3.00pm, I reach the factory and the containers are being off loaded and stored in a warehouse until needed. One by one each container is emptied into an enormous hopper and the beginning of the production line. The warehouse is filled with the intoxicating smell of freshly cut leaves, clean and sweet. The leaf is gradually fed onto a conveyor belt and makes its way to the first stage which is steaming. These fresh young leaves are subjected to incredibly high temperature steam but then immediately cooled down. The leaf and stems at this stage feel almost velvety to touch and smell like freshly brewed sweet green tea. The next few stages are a process of rumbling, rolling and gently heating the leaf to break the cellular structures. One machine looks very much like an orthodox black tea rolling machine, whereas others are large metal drums rotating internally. At the final rolling and rubbing stage the leaf is dropped from small storage and weighing hoppers, into curved trays where the leaf is continually rolled and rubbed. The leaf in these machines is subject to gentle dry heat and rollers which have ever increasing weight placed up on them. Eventually the shape and style of the leaf begins to appear and after about 15 minutes of this continuous rolling and rubbing, the resemblance of Japanese style green tea starts to be quite evident. Once Ryan or Paul the two Australian tea makers on shift today, are happy with the product it goes off to a large fan assisted oven for a final drying. As the leaf immerges from the oven, it falls onto vibrating mesh sieves where stalk, fluffy fibrous product and green tea leaves are separated.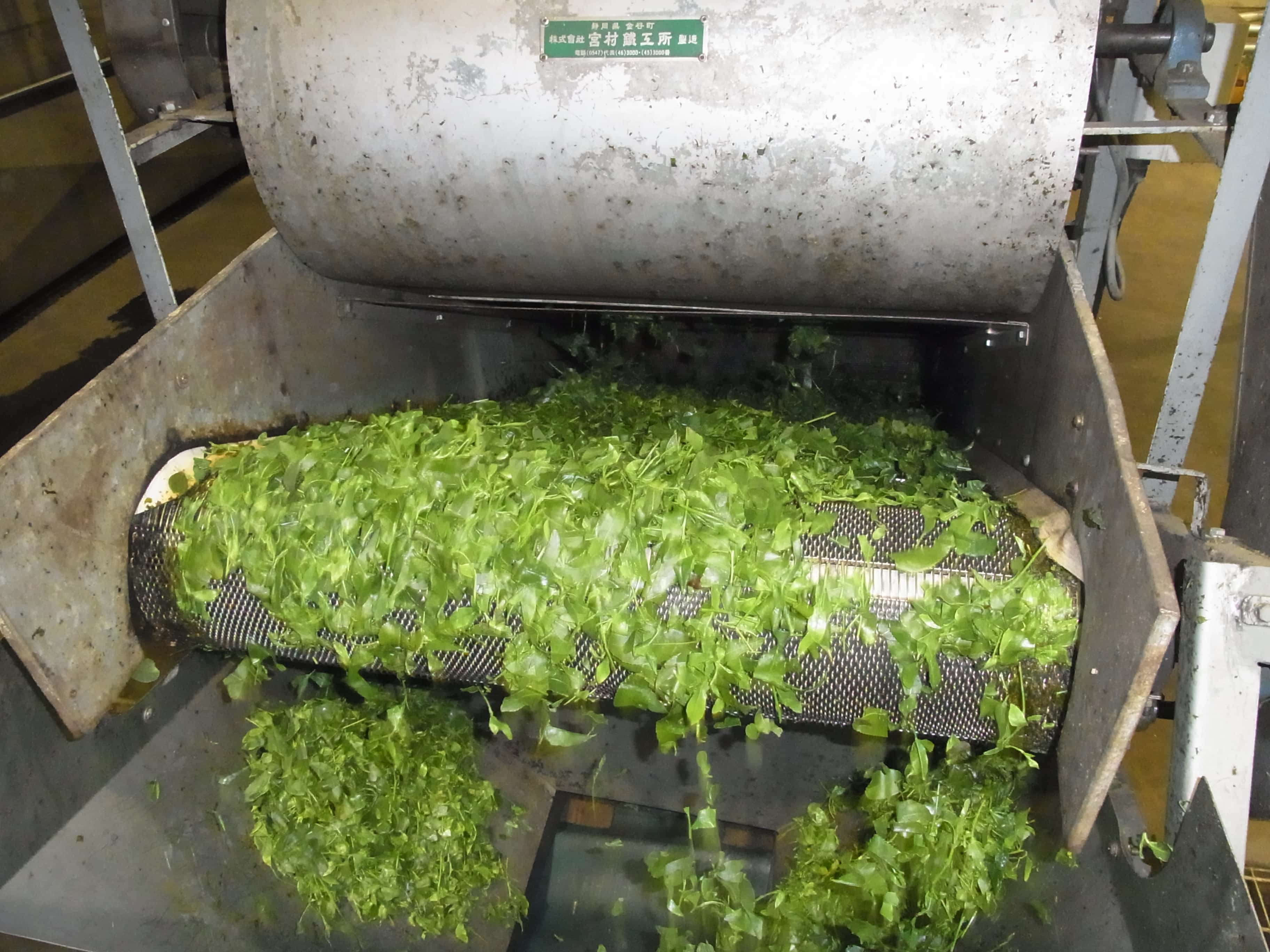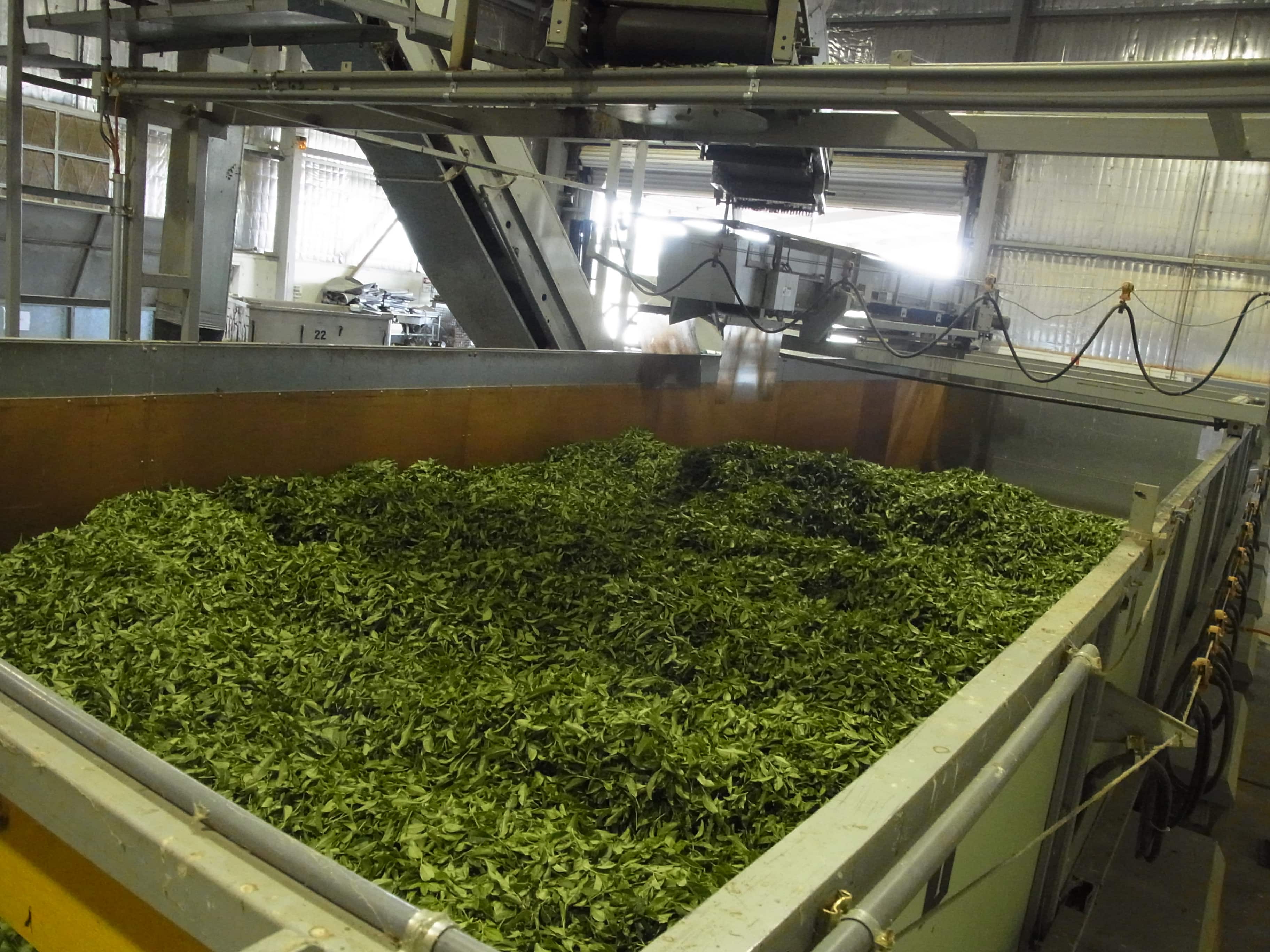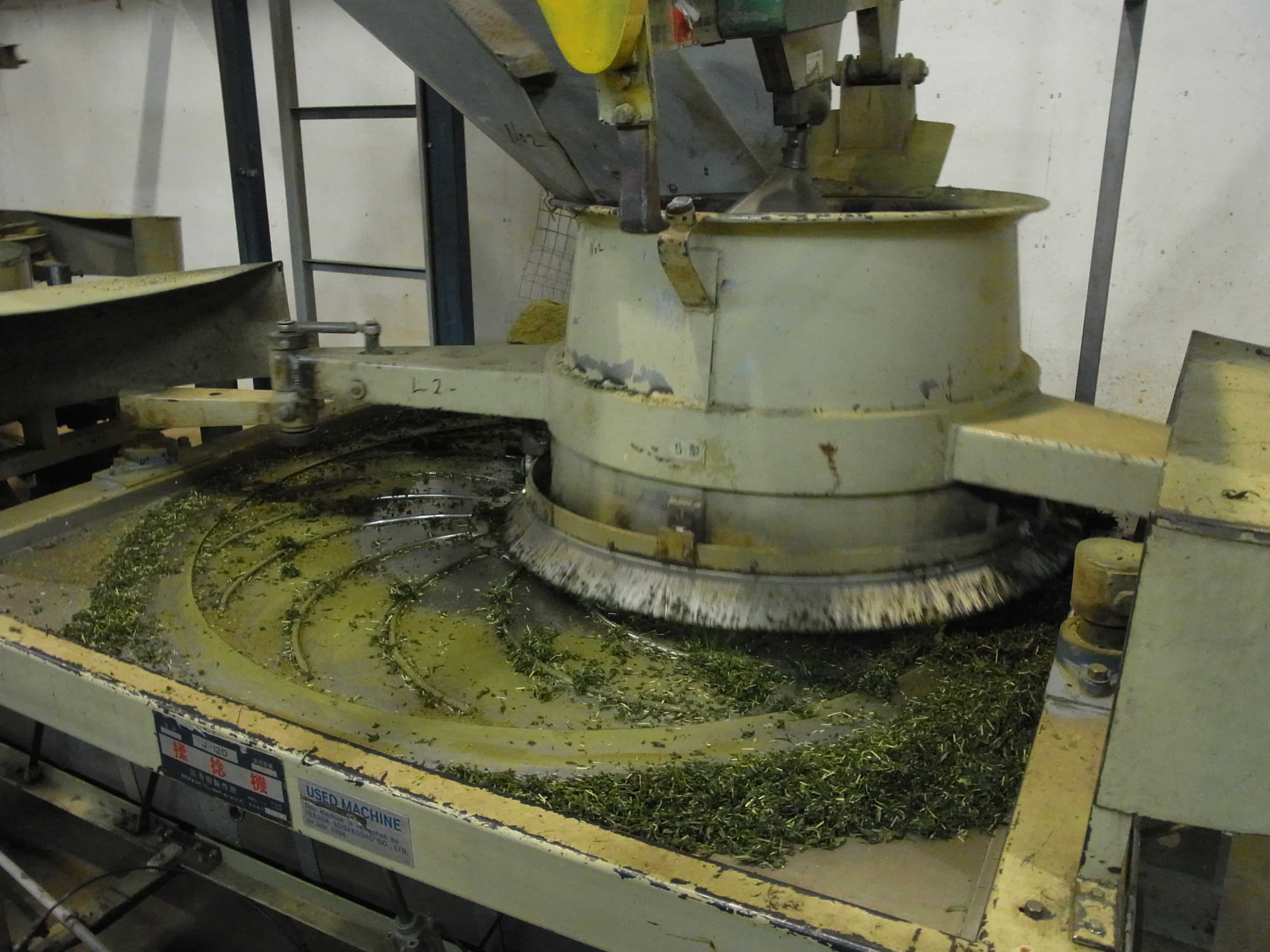 It's now 8.15pm and the first opportunity for me to see the end product, from what has been a very busy day! Fresh finished Australian green tea leaves– the aroma coming off these tea leaves is incredible. Most of these leaves will be sent to Japan for use in blending or the production of iced green tea drinks. But with the plants maturing and providing better quality raw leaf, this allows the tea makers to produce different levels of quality. With these improvements in the end product, there is an ever increasing interest from other markets who are requesting access to Australian made green tea. The local domestic market in Australia is increasing every year, as Australians wake up to the green tea being produced in their own back yard. The European markets are now investigating this clean, well-produced green tea, that is produced in a pristine Alpine environment under strict Australian agricultural rules. The introduction of a new innovative method of creating decaffeinated green tea, is likely to generate enormous interest from many parts of the world. So as the tea farmers of the Victorian Alpine Region celebrate the closing of yet another tea picking season, the Australian green tea industry seems to be going from strength to strength. Respecting the knowledge and know-how of the Japanese tea masters but adding in a bit of Aussie ingenuity and design.
If this has stirred your interest in Australian Green Teas, you can email the guys at Perfect South Australian Green Teas andcheck out their website at: http://www.perfectsouth.com.au. For orders outside of Australia, you must email buytea@perfectsouth.com.au  as overseas orders cannot be placed on the website.