A new year is upon us and the tea industry is rife with innovation, cheeky trends, and funky fads. We asked 7 tea folk from around the world what they see coming down the pike in 2017 — here's what they had to say:

"I see a significant trend for 2017 and beyond in the rise of the conscious consumer. People have, for some time now, started to wonder what lies beyond the industrial bag. But real change is starting to happen as customers – especially online where they expect clear, transparent company information – dig deeper into where their tea comes from; who grows it, crafts it and what is the impact of the tea trade on their lives. We are seeing an ever increasing spike in traffic to our website looking at our "About Us" section. Our Direct-Trade model and our ethical standing with our tea garden partners have never been so relevant to potential customers over our 13 years of trading. My customers want really good tea, not just in terms of flavour but in the impact it has on the growers. They don't want to be involved in the long-standing exploitation of poorer nations so that faceless shareholders can make more profits and blind consumers can get a cheap mug of tea. The support we have seen from our restaurant and hotel customers for Rare Charity (returning a percentage of revenue back to the farms for tertiary education scholarships) has been truly astounding.
Even without the rise of this conscious consumer – flavour is winning. There is a reason why tea bags are cheap: highly industrialised farming and bulk machine processing replaces skilled labour and craft. But agro-business can't produce the best flavors. We accepted this with wine a long time ago; we are prepared to pay significantly more for truly delicious liquid crafted with skill, expertise, and care. Tea is now having it's time. The trend is turning away from gimmicky packaging and lab created "natural" flavorings that treat us like children. Consumers are searching for better and better tea and with that comes great craft and a value market. This will eventually see tea gardens thrive like vineyards rather than struggle in poverty that has become deeper, in real terms, over the last 70 odd years as bags have become cheaper. It won't be achieved in 2017, but it has begun. As Ferran Adria said at the second MAD Conference, organised by the Danish restaurant Noma back in 2012, "If you search for great flavour you will find great people who care about the land, the people, and their futures who are growing and producing it." As we search out really great tea we will be supporting the men and women who most deserve our help."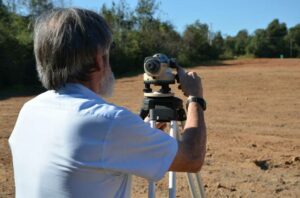 "I am not sure if I am the one for guessing tea trends – I have for 40 years confidently predicted (and hoped for) the demise of the auction system, but it still flourishes.  However, my antennae twitch at:
New green tea origins and styles. The health driven market wants green teas but traditional producers can barely make enough for their home markets, hence many new origins are showing interest: India, Sri Lanka, and African tea countries. For a decade these have been crude make-do copies – but I see more interest in making quality green teas now. Add to that some totally new green tea sources questing for quality

–

Australia, Colombia, and Hawaii for example

–

then I see 2017 as a great year for green tea.
There will be a move towards bringing the economy of scale into specialty tea production without losing the "special" appeal. Successful scaling up artisanal manufacture into business sized units depends primarily on shortening the value chain

–

by direct selling to retail or at least by reducing the middleman's cut. I expect to see more tea smallholders taking an interest in marketing.
Recently, in China, I tasted concept teas with several companies that might well be called fusion products. Mixes of green and oolong tea processing techniques, or a meld of white and black tea manufacturing. I suspect we shall see more unconventional mixing of processing techniques (and a few entirely new ones as well) to answer the insatiable desire for novelty in western specialty tea markets.
Expect also to see deliberate blurring of the food and beverage categories and incorporation of novel experience into the mix. Tetley has recently floated a range of mood enhancing teas

–

formulated to stimulate, calm, warm and even to induce serenity. Not yet launched they have other concepts slated

–

men's vitality tea, tea jellies, tea sniffers and tea sorbets.
In Hawaii I have spotted a new tea production development up and running that promises to become a trend. The Hawaii Tea Cooperative is pioneering a consumer cooperative, creating a sustainable model for automated growing and processing tea under labor limited conditions. This is cutting edge stuff, bringing together the best innovations and systems from around the world to solve upcoming problems that the antiquated tea industry is ignoring. Their mission is to develop a cooperative tea growing business model that can be replicated around the world.
Lastly, although not my information, there is good news from MarketWatch that the global tea market will grow to $21.33 billion in 2024 up from current $14.45 billion in 2016."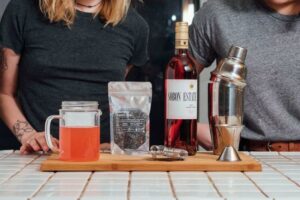 "Last year, one of the biggest trends we saw in the tea world was the rise of tea cocktails. We saw classic drinks have their main ingredients replaced with tea concentrates. Our personal favorite was the Matcha Mule we concocted, a matcha-based riff off of the traditional Moscow Mule. As 2017 unfolds we don't expect this trend to fade but rather begin to highlight tea and tisanes as an even more important component to alcoholic drinks. Look for tea to star as the key ingredient at bars that are pushing the envelope in mixology.
At Tea People, the other big tea trend we were into last year was cold brewing. Influenced heavily by the coffee world, cold brewing loose leaf tea allowed for a sort of fail proof steeping method that created an iced tea that wasn't diluted or bitter in taste. Towards the end of the year, we wanted to take that and push it one step further. Looking at the trends in the coffee and craft beer worlds, we wondered, what would happen if we use nitrogen to keg our cold brew?
In 2017, we plan to see a lot of this kind of experimentation with what tea can do. From cocktails to nitro, we expect to see a rise of tea x science. We've seen it in the past with the rise of kombucha, but we think specifically "Nitro Tea" will be this year's sip of choice. We plan on offering a rotation of our loose leafs on tap in stores but also build out guides for tea people to try out at home. Kegging tea with nitrogen creates a whole new flavor profile and taste: super smooth, clean, unlike anything you've ever had. By nitrogenating a tea, a head of nitrogen gas forms on the top of the tea, creating a new creamy mouthfeel. When drafted, it cascades like a Guinness beer, with a foamy head. The flavor of tea is broken down into three different sensations: taste, aroma and mouthfeel. All of these are determined by the amount of different chemical compounds in the tea. When adding nitrogen to a tea we are not actually "changing" the flavor of a tea, but rather contributing to it. Nitro tea just elevates all three aspects of flavor that a tea has to offer.
Our next Boba Guys location will be in Potrero Hill (1002 16th St., San Francisco) and will be dedicated to all things nitro!"
"To my mind, the modern tea culture is a micro-phenomenon culture. Methods for preparing and serving tea, books, opinion shapers, special teas and tea products, fashion, etc will arise, evolve, and disappear in 2017 as they did before. None of these will have a decisive influence on the tea culture. But the totality of such micro-phenomena can have a very strong impact on the tea culture.
This impact is only possible when there are tools which enable effective control over the totality of the micro-phenomena. Large tea communities and media can be such tools. The Tea Masters Cup – a system of tea competitions, which allows us to identify and promote interesting ideas and the brightest professionals – is also such a tool.
Judging by the current progress of these tools, the trend in 2017 will be, firstly, a growing interest in tea micro-phenomena and, secondly, in a variety of local tea traditions."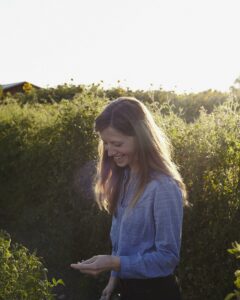 "I've seen a lot more people become interested in tea in the past few years. I think people are now seeking to incorporate tea into their daily lives as a "wellness" aid, now that it's widely known that tea is high in antioxidants and herbal infusions have a number of health benefits. I have spoken with so many people who are not drinking as much coffee and love the gentler stimulation that tea offers. Tea provides steadier energy levels throughout the day.
I'm seeing a lot of herbal infusions targeted as aids in everyday health, which is a shift from thinking of it as the beverage of choice only when you are feeling under the weather. Examples of this are beauty teas, that are said to fight free-radicals in turn giving you glowing skin, detox teas, and even de-stress teas.
Another trend I have seen is more tea-based drinks on cafe menus. Matcha lattes are becoming more popular and golden milk is now popping up occasionally. I think this is only going to increase in 2017. I have also seen a lot of bartenders incorporating tea into cocktails. Overall, it seems people are finding new and interesting ways to use tea in beverages in cafes and restaurants."
Wolfgang Boehmer
Business Developer, Flavor Chemist, Tea Sommelier at Flavor Dynamics Inc.
"What's trending for flavored whole leaf tea right now are all-natural and organic compliant flavors, specifically with chocolate and caramel components.
Flavored iced teas are staying stable with fruit combinations, like Papaya Strawberry or Peach Mango. Don't forget the traditional Raspberry as well as Mango / Passionfruit."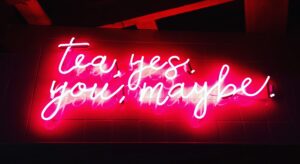 Jordan G. Hardin
Beverage Director for Alfred Tea Room & Alfred Coffee, Editor in Chief at World of Tea
"It was apparent that 2015 and 2016 were big years for matcha in the brick and mortar consumer market. In the last two years we've seen matcha-exclusive tea bars pop up all over the country. Matcha has become a standard, and although we may see a bit of matcha fatigue, we won't see it go anywhere anytime soon. 
What I see growing even more, partly as a response to the rapid success of matcha, are other kinds of tea or herbal based latte-style drinks. Specifically, turmeric will be everywhere! I've seen experiments with beet or carrot powder lattes, charcoal and blue algae lattes, even wasabi lattes with tea and coffee. Not everyone is excited about this, but those who are excited seem motivated by the promoted "wellness" of these experimental drinks. In the consumer market, tea has always struggled to represent itself as more than just a health tonic and the downside of these drinks might be a step backward in that direction. Somewhat unfortunately, I think we'll see more brands realize that there's money to be made by advertising claims that their teas promote specific wellness, no matter what's actually in them.
I also predict a larger and broader range of herbal teas to diversify the market. The number of customers I get who ask about little to no caffeine beverages, or different types of herbal teas has only been on the increase. Specifically, on the flavor wheel, I think we'll see more pine, cascara, chicory, butterfly pea, cacao, chilis, and more. At least, those are the items I'll be playing around with!
Puer is having even more of a moment than it's had in the past. It had a little momentum behind it before, but now you've got some very interesting, stylish, hip Puer brands out there attracting a lot of social buzz. The near cult-like status Puer occupies in many tea enthusiast's life has only broadened the appeal for novel, unique, funky heicha. The fact that more customers know what this is and can order it with confidence is very encouraging. I wish I saw more in the way of traditional specialty tea consumption. It's certainly there, and it moves slowly and steadily upward, but this may just be the pace it's destined to stay at for now. We definitely will see these specialty teas amplified or exoticised in some way which will drive a different kind of consumption, e.g. through carbonation, interesting infusions, and novel brewing techniques.
Finally, boba. There's gonna be a lot more of it in the US. Ready or not!"
*Featured Photo Credit: Tea People