There is a certain scent that I often smell when in the wilderness, the freshness of the open air coming down from the mountains, the cool feeling of the wind carrying this scent through the trees — the smell of New Zealand. I have traveled to both the North and South islands of this beautiful country twice and every so often I'll get a wiff of that scent here in the states when I'm out in nature and it puts me right back to New Zealand.
I smelled this scent when I opened my pack of Aromatic Oolong from New Zealand. It put me right back to that place a few years back. I could not stop smelling it. Its not the floral Oolong scent you get from Taiwan or China, this is the smell of New Zealand. And it just about knocked me over when I experienced it this morning.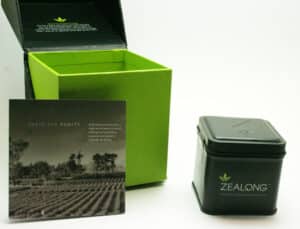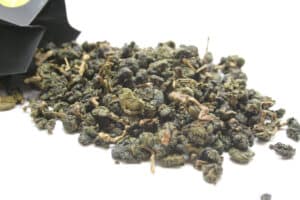 "Zealong Tea" comes in a beautiful box with a tin inside. I love great packaging — and this — is great packaging. I also received a small booklet about the tea with wonderful photographs.
You can check out their beautiful website here: http://www.zealong.com
The tea is delicious, it tastes as fresh as it smells. It is the most refreshing oolong I've tried. It held up for 8 steepings, and the leaves were huge. Do your self a favor and try some!